Beranda Buku
Thursday, January 04, 2007
Jalan Intuisi
Ketika aku nyaris menyerah untuk menemukanmu kembali, tiba-tiba aku teringat dalam tasku, aku menyimpan "Sang Alkemi". Aku mulai membacanya untuk ketiga kali, dan inilah pertanda saatku telah dekat dengan Jiwa Buana.

Hidup dan kehidupan adalah pertanda. Tuhan telah menjadikan seluruh alam semesta sebagai pertanda bagi orang yang mau berpikir. Kata-kata itu begitu sering diulang dalam kitab suci. Namun kebanyakan orang hanya berpikir tentang masa kini dan masa depan dengan jalan yang pendek. Misalnya untuk mendapatkan kerja harus sekolah dari tingkat A sampai Z dengan jurusan ini: terarah tapi mudah demi tujuan itu sendiri. Kemakmuran adalah tujuan terakhir tapi tidak untuk makna kemakmuran yang terdalam. Dan hanya sedikit orang yang mampu memaknai proses berjalannya waktu dan perjuangan mencapai Legenda Pribadi.

Legenda pribadi adalah impian setiap orang meskipun itu hanya berkelana atau menikah dengan putri pedagang kain atau bahkan hanya mencari harta. Setiap orang bermimpi dan mendambakan segala yang mereka inginkan terwujud dalam hidupnya. Tapi dengan berlalunya waktu, cobaan-cobaan mulai meyakinkan mereka bahwa mustahil bagi mereka untuk mewujudkan impian itu. Cobaan atau dalam bahasa "sang alkemis" disebut daya misterius yang tampaknya negatif, tapi sebenarnya menunjukkan cara mewujudkan impian itu sendiri . Kekuatan ini mempersiapkan mental dan kehendak untuk mencapai apa yang kita inginkan. Aku rasa, tak perlu takut menginginkan sesuatu karena keinginan bersumber dari fitrah manusia, fitrah alam semesta dan itulah misi mengapa kita dilahirkan di dunia. Akan kubisikkan padamu kata-kata raja tua dalam buku itu: "Dan, saat kau menginginkan sesuatu segenap alam semesta bersatu untuk membantumu meraihnya."

Ada orang berkata bahwa hatinya tak mempunyai keinginan lagi. Mungkin orang itu telah mati maksudku ia mati dalam hidup. Letak keinginan itu pada hati yang abstrak. Tak ada manusia yang lahir tanpa hati. Hati adalah identitas manusia yang pertama. Bayangkan kalau engkau lahir di suatu tempat dimana tak ada seorang manusiapun, ibumu pergi sengaja, atau kau tertinggal. Atau ibumu meninggal, engkau belum bisa mengucap namamu kecuali menangis, hatimu lah yang membuatmu dapat berhubungan langsung dengan Tuhanmu bahkan pada saat itu kau belum tahu tentang Tuhan. Seperti Tarzan kau akan dibesarkan dan dilindunghi oleh alam. Kau memahami bahasa alam. Bahasa itu bahasa tanpa kata. Bahasa hati. Setelah kau tumbuh kau mempunyai keinginan, Kalau binatang bergerak hanya untuk mencari makanan dan air, maka keinginan dalam hatimu itu yang membedakanmu dengan binatang sehingga kau disebut manusia.

Secara alami manusia belajar dengan hatinya. Akal yang disebut sebagai kekhasan manusia menurutku adalah suara hati terdalam atau jiwa atau intuisi yang bersal dari Jiwa Tuhan sendiri. Sang Alkemi menyebutnya dengan Jiwa Buana. Akupun sepakat sebelum bertindak maka yang pertama yang mesti kita lakukan adalah dengarkan hatimu. Hati terkadang gelisah, takut, begitu emosional, kadang begitu bergairah, terkadang tenang, ya, seperti lautan dengan gelombang. Dan itulah hati yang hidup.

Dalam buku ini diceritakan bagaimana sang bocah yang sedang menyiapkan dirinya menjadi alkemi diberitahu untuk mendengarkan hatinya. "Dengarkan hatimu. Ia tahu segala hal, karena ia berasal dari Jiwa Buana, dan suatu hari ia akan kembali ke sana." Mengapa kita harus mendengarkan hati kalau kadangkala ia berkhianat, hari ini memutuskan mengejar mimpi, esok berubah mengingkarinya. Maka guru bocah itu, sang Alkemi yang dicari oleh tokoh yang disebut sebagai orang Inggris menjawab: "Karena kau tak akan pernah lagi mampu membungkamnya. Bahkan jika kau berpura-pura untuk tak mendengar apa yang ia katakan padamu, ia akan selalu ada di sana, di dalam dirimu, terus mengulang padamu apa yang kau pikirkan tentang hidup dan tentang dunia." "Pengkhianatan adalah pukulan yang datang tanpa terduga. Bila kau memahami benar hatimu, ia tak akan pernah sanggup berbuat begitu terhadapmu. Sebab kau tahu mimpi-mimpinya dan harapan-harapannya, dan akan tahu cara menghadapi semua itu."

Membaca buku ini membuatku mengerti bahwa tak ada bahasa yang lebih universal dari bahasa tanpa kata atau bahasa hati. Itu membuat kita lebih nyaman berhadapan dengan siapapun bahkan benda-benda, tanpa merasa kita merasa lebih tinggi. Bahasa hati membuat semua orang menjadi subyek dan kearifannya dapat ditemui dimanapun. Tak perduli pada manusia yang dikatakan primitif. Yang jelas dimana hati masih bersih dan hidup. Bukan hati yang telah dipenuhi kesombongan dan prasangka.

Aku lihat sekarang, zaman telah mengubah orang untuk lupa pada kearifan hatinya. Bisa dikatakan ia lupa pada identitasnya yang pertama sebagai manusia. Ia telah mereduksi kemanusiaannya sendiri sehingga kehilangan keseimbangan baik pada diri-manusianya maupun pada kesemestaannya. Sekarang banyak orang menciptakan identitas-identitas tempelan yang terkesan lebih penting dari identitas manusianya. Identitas tempelan itu bisa ikatan primordial kenegaraan, kesukuan, gelar, kekayaan, pengetahuan, keagamaan tanpa berpikir bahwa semuanya berasal dari yang Satu dan akan kembali pada yang Satu.



Inspired by The Alchemist by Paulo Coelho
By Dina

Labels: Motivasi, Pembelajaran, Resensi
Baca Semua...
posted by Beranda Buku @ 10:03 PM


Monday, January 01, 2007
Books are Better Than Television
It is undoubtedly true that television is a revolutionary innovation in audio-visual technology. It brings the world to your home: news, movies, clip-videos, sport matches, educational programs, etc. Just sit on your chair and this 'magic box' will entertain you.
Moreover, television visualizes imaginations on screen. When we read books or listen to radio, we form mental pictures in our brains. In contrast, images that we watch in television are products of directors in which we do not need to imagine anymore (Thynne 1989: 19-22).

In addition, people remember what they see more than what they hear or read. This is based on a research on human memory by France psychologists (Elias, 1996).
However, compared to television books keep brains work. Reading is an active activity: eyes move catching words and phrases while mind concentrates 'digging' ideas and meanings. After that, brains save information in memories. In contrast, television makes us lazy and passive; we just sit in front of it, stare and listen. Unsurprisingly, it is called an 'idiot box' in slang expressions (KGRE June 2006: 3).
Furthermore, books give autonomy to readers. It is up to a reader when and where to start and finish reading or how deep and far his imagination visualizes information. Many people disappoint after they watch movies based on novels such as 'Harry Potter' or 'Da Vinci Code' (Rumah Sinema 2003: pp. 5-6). That is because their imaginations are different from directors' interpretations of the stories. Tiffany (2006) even said that directors are dictators: they determine what to see.
In addition, even though human memory saves strongly what one sees (or watches), reading books enriches one's knowledge and contributes to his maturity. Memory is not everything; consciousness is more important. Consciousness is founded on a combination of memory, knowledge, experience, hope, dream and desire.
Nevertheless, books are older than television. They have been coming since centuries and contributing to civilizations. Books in any form: manuscripts, magazines, papers, etc are products of literacy tradition and remain important for human beings as long as people read.
In brief, books are better than television. Television is entertaining and touching but makes you lazy and passive while books keep you concentrating. Books also free yourself interpreting and imagining the information or stories while television shows final products. Finally, books have been contributing longer to human kind than television.


Reference List
Ellias, J. 1996. What Directors of New Musical Needs to Know, KITLV, The Netherlands.
Wongso, Andree. 2003. 'Setelah menonton Harry Potter' (After watching Harry Potter), Rumah Sinema, March-June 2003, pp. 5-6.
IALF Bali. 2006. 'Idioms Inggris', KangGuru Radio English, June, p. 3.
Laura, T. 2006. 'That man: Peter Berlin', Home Media Retailing, vol. 28, p. 18-25. By Ahmad Muhajir

Labels: English Literacy, Pembelajaran
Baca Semua...
posted by Beranda Buku @ 8:34 PM


Advantages and Disadvantages Living in Jakarta
Generally, living in a big metropolis city is a dream for most of people around the world. Jakarta, as one of the cosmopolitan cities in the world, has many thing that can offer both of advantages and disadvantages.

In Jakarta, we can find more public facilities than a smaller cities in Indonesia. Education opportuniy and other kinds of specific course are easy to find in here, for example University of Indonesia, as one of biggest university in Indonesia, is located in Jakarta. Other course such as IALF is available for student who want to improve their capability in English. Also more factories and center offices that establish in Jakarta need a big workforce and become a chance for us.


Moreover, at the weekend, there are many choice to spend our time on entertainment. We can go to the movie in many places here, and go to the sport centers even in complete facilities like a gym and people who have shopping in hobby, they can visit some of big shopping malls such as Mall Ambassador, Mall Taman Anggrek and so on. Besides these, we can enjoy some musical concert in Taman Ismail Marzuki and visit exhibitions in Senayan occasionally.

However, a bad side living in Jakarta always make a city dwellers get in headache. Living cost in Jakarta are expensive, for instance; renting a house, food and transportation . Traffic jam is also happen in rush hour in the morning when a commuter enter and leave to the city. In addition, a large amount of vehicles produce a high air pollution from their combustion and make a hot atmosphere. Furthermore in rainy season, flooding in one of a big problem in Jakarta because of bad drainage in a canals.

In social aspect, individualistic and hedonist lifestyle are dominant. People always in a high suspicious when they are in the public area even so cruel and less attention to the other.
Indeed, based on my experiences, it is better not for living in Jakarta except if Jakarta wish has a more fresh air and become friendly someday.

By Afitchan


Labels: English Literacy, Pembelajaran

Baca Semua...

posted by Beranda Buku @ 8:07 PM


Dukung Gerakan Literasi Kami/Support our Literacy Movement
Kunjungi blog kami secara regular. Berikan komentar/Visit this site regularly. Please leave a comment
Kirimkan donasi Anda berupa buku2, finansial atau sarana/Send your donation, books, financial and/or other library inventories
Comment Please!!
Blog Perpustakaan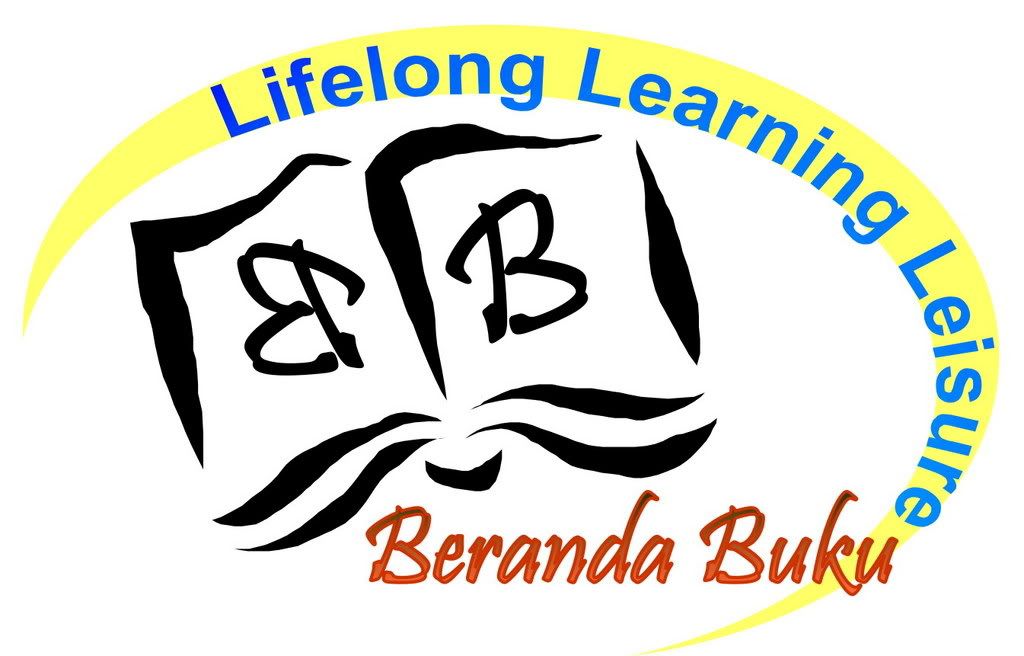 Archives
Menu
Friends & Associates
Templates by

Pembelajar sejati adalah pembelajar sepanjang kehidupan berdetak dalam ribuan warna musim dengan senyuman ingin tahu Ibrahim menanyakan siapa diri, menanyakan siapa Tuhannya . A lifelong learner is a learner for as long as his/her heartbeat still in a thousand of color of seasons with a smile of Abraham asks who he is, asking who his lord is.